The NBA did not take very long to get interesting this offseason. After a rather quiet draft on the trade front, numerous teams have already discussed and agreed to various trades. Some looking to rebuild, some looking to improve, and others not knowing what the fuck to do. There's also been some buzz on the free agent market, with players being able to talk to teams before they're eligible to sign contracts. With all of that said, I couldn't help but put my spin on what's going on.

Let's begin with the biggest deal since the draft -

Brooklyn Nets

The Nets took advantage of a clearance sale in Atlanta by acquiring Joe Johnson in exchange for a first round draft pick and a bucket of urine to pour on loyal Hawks fans. Assuming that Derron Williams stays (which I think that he will[1]), the Nets will have a core squad of Williams, Joe Johnson, Gerald Wallace, Brook Lopez, Kris Humphries (assuming he resigns), and Marshon Brooks. Not bad considering that

A) Deron Williams has never played with as high of an offensive caliber player as Joe Johnson and
B) It's been eight years since Johnson has had a legitimate point guard like Deron Williams.

Also - With Humphries, Wallace, and Lopez - they won't get killed on the boards and in the paint on a nightly basis either.

[1]Williams would leave $25 million on the table to go and play with an aging Dirk Nowitzki and a handful of quality role players as opposed to playing with Joe Johnson and Gerald Wallace in front of an excited Brooklyn fanbase every night.

Title contender? Definitely not. On the other hand, this team will most likely be in the playoffs for the next three seasons, and will be one move/player away from becoming a threat to win the Eastern Conference, which is a much better scenario than rolling into Brooklyn on opening night with a roster whose most known player is The Guy Who Was Married to Kim Kardashian For Two Months and trying to sell season tickets with Gerald Wallace's face on them.

Another thing that I love about the Joe Johnson deal - It makes the Dwight Howard situation much more comical. Just two days before Brooklyn dealt for Johnson, Howard demanded that the Magic deal him to the Nets, and nobody else. Now the Nets have very limited flexibility to make a trade, and probably won't sign him as a free agent after next season because it would put them way over the salary cap. What can Orlando do now? What other team would want to overhaul for Howard after this mess? Unless he agrees to sign an extension upon a trade, why even risk it? To rent his services for just one season at the price of several blue chippers and draft picks? Speaking of which...

Indiana Pacers

The Indiana Pacers are struggling over the decision of whether or not to match Portland's offer of four years, $58 million to keep Roy Hibbert. To be honest, I don't blame them. You never want to pay second banana money to a guy that you couldn't win the title with if he was your second best player. But don't worry Indiana fans, because the Pacers have a backup plan if Hibbert flees: Replace him with Chris Kaman!

So here's my question: If you're the Pacers, and don't want to pay Roy Hibbert $58 million over the next four years, but still want to remain competitive, then why not sign-and-trade Hibbert to Orlando for Dwight Howard? If Hibbert leaves, you're walking into no-man's land unless you plan on rebuilding (which I highly doubt, considering that the Pacers have only been in the playoffs for two seasons, and really competed in just last season). And the Pacers pushed Miami to six games last season, which was more than OKC could muster. Now imagine if that same Pacers team had Dwight Howard instead of Roy Hibbert.

Is it worth the risk? If your plan is to replace Hibbert with Chris Kaman, then I say yes. Swing for the fences. Who knows? Maybe Indiana makes the Finals (or better yet, wins the title) Howard sees how successful he can be with the Pacers, sees how insane the Conseco Fieldhouse can get, and decides to re-sign. The worst that can happen? The Pacers make things very interesting in 2013, lose in the playoffs, Howard leaves, and the Pacers roll into 2014 with an unreliable center. Sounds much more appealing than getting swept in 2013, and rolling into the 2014 season with the guy that backed up DeAndre Jordan for the 2011 Clippers.

Of course, this would be too logical. Even for the Magic, who are probably going to get 40 cents on the dollar for Dwight Howard (if anything at all). This Magic team should be looking to rebuild. So why not ask for Indy to throw in a first round draft pick, re-sign Ryan Anderson, try to ship Turkoglu, Reddick, and Big Baby at the deadline for more picks, and try to rebuild around Hibbert and Anderson?


Watch out, Eastern Conference, the Pacers might replace Roy Hibbert with the mighty Chris Kaman!



Speaking of blowing things up...

Atlanta Hawks

I have zero sources close to the Hawks and have no clue what they're doing - But whenever you trade your top scorer and top bench player for an expiring contract, a first round pick, and a handful of crap, then I think it's safe to assume that you've given up on chasing a championship for a couple of years. That's not to mention all of the Josh Smith trade rumors that flew around prior to the draft.

On the other hand, the Hawks managed to get a good playoff position in the East without their starting forward (Al Horford) for most of the season, and nearly knocked off the Celtics, the same team that was hella close to winning the Eastern Conference Championship. Why call it quits after the Hawk's most successful playoff run since Dominique Wilkens? At least wait and see if the Raptors sign Steve Nash. You know what you could do if that happens? Offer Marvin Williams for Jose Calderon - A deal that would make sense for both teams. Then you have a legitimate point guard to run a team that is 80% as good as the Miami Heat[2] and knock down wide-open threes. The Hawks must have gotten pretty tired of paying someone $20 million a year to score 18 points per game and disappear in the playoffs.

[2]Isn't it interesting how the Hawks are similarly structured to the Heat, but all of their players are slightly worse? Like Joe Johnson is 80% as good as Dwyane Wade, Josh Smith is 70% as good as LeBron James, and Al Horford is at least 90% if not as good or better than Chris Bosh. If you do the math, the Hawks are approximately 80% as good as the Miami Heat.

New York Knickerbockers

From the way it looks, Steve Nash and the Phoenix Suns are about to have a mutual divorce. Which is understandable: The Suns need to tank for a couple of seasons and draft some new blood, and Steve Nash needs to, well, enjoy the rest of his basketball career.

The leading candidates in the Nash Sweepstakes appear to be the Toronto Raptors (I'll get to them in a minute) and the New York Knicks. Let's go ahead and list the pros and cons for the Knicks if they sign Steve Nash -

Pros:

-Role players like Steve Novak (assuming he stays), Toney Douglas, Tyson Chandler, and Iman Shumpert are instantly 10-20% better on the offensive end.
-You have the best possible mentor/coach to show Jeremy Lin the ropes.
-The Knicks are suddenly the fifth most fun and entertaining team to watch behind Oklahoma City, Miami, Minnesota, and the Los Angeles Clippers.

Cons:

-Aside from Chandler and Shumpert, every starter is a liability on defense.
-If you sign Nash long-term, then your hands are tied tighter than a teenage girl in the Toy Box for three seasons.
-Mike Woodsen is still your head coach.
-You risk losing Jeremy Lin down the road because you won't be able to match other offers for him.

This Knicks team looks really good on paper. I think that Steve Nash has at least two years left of playing at the level that he's at, and even if he fades, you can run the offense through Carmelo and have Nash gun down threes all game. Nash almost made the playoffs last season with a team full of past-their-prime studs (Grant Hill, Michael Redd), players that never panned out (Channing Frye, Sebastian Telfair, Josh Childress, Hakim Warrick), and Marcin Gortat. None of those guys would start on the current Knicks team. Imagine what Nash will do with better artillery.

On the flipside, the Knicks need a floor general more than anything. For as good as Carmelo Anthony is at scoring, he doesn't make his teammates better and cannot create shots for other players. Ama're is useless unless he is scoring. And Chandler, Douglas, Shumpert, and Novak are all most efficient when their shots are created for them.

The Knicks are screwed as it is. They don't have a first round draft pick until 2015, can't trade Ama're because nobody wants to pay a guy $60 million the next three seasons to score 17 points and 8 rebounds per game, and have a difficult time attracting free agents because they are over the salary cap, with Carmelo and Ama're on board for the next three seasons. Signing Nash is really the only way the Knicks can significantly improve their team.

Are the Knicks championship contenders with Nash? I say possibly. Nash is still as good as he was in 2010, and the Suns almost knocked off the Lakers that season with less talent than what New York has now. Not to mention, a lot of teams in the East like Orlando, Indiana, and Atlanta are looking to take a few steps backward.

Toronto Raptors

Okay this is just a continuation on the Steve Nash subject. I know that returning to your home country and becoming a hero for Toronto basketball fans sounds great. But if I'm Steve Nash, and if I want to make my legacy in the NBA stand out, and if I want to make the most amount of money[3] while being in the best possible position to win, I sign the New York.

[3]I don't know how much the Knicks are going to offer Nash. Toronto offered three years, $36 million. I know it's not fun having to pay luxury taxes in sports. But the Knicks are in the largest market in the NBA, and the Brooklyn Nets are about to pound on the door to steal some fans. Donnie Walsh might want to open his wallet before Deron Williams and company steal the heart and soul of basketball in the Big Apple.

By the time Nash's three year deal with Toronto ends, he will be 41, and likely ringless. Is that really how anyone would want to go out? Being the best player on a 4th seeded Toronto Raptors team every year that never makes it over the hump? Nash will be more remembered for his flashy Suns teams while winning MVP trophies. If he goes to New York and makes an impact, he at the very least is beloved by Knicks fans and the city of New York forever[4], and is as memorable as recent Knicks greats like Bernard King and Patrick Ewing. Sounds much more appealing that being the guy who got the Raptors out of the first round of the playoffs since Vince Carter.

[4]I had a layover in Phoenix last month on the way home from New Mexico, and was very disappointed at how there was zero appreciation for the Suns, and more importantly, Steve Fucking Nash. Steve Nash should be the king and ambassador of Phoenix, considering he is the only likable figure from the state of Arizona. There should be giant posters and golden statues of Nash everywhere. Unacceptable, Phoenix airport. You're lucky you had free Wi-Fi, or else I would have burned that motherfucker to the ground.

Los Angeles Clippers

Quick question: How the fuck has the Lamar Odom trade gone under the radar? This was barely discussed on sports websites and debate shows, and the reports were rather quiet. Has Lamar really fallen off the NBA map that hard after his atrocious stint in Dallas? The fact that Khloe Kardashian is his wife boss makes it even more shocking that this trade was so silent.

Overall, I love this trade for the Clippers. Getting rid of Mo Williams clears up room for guys like Nick Young and Eric Bledsoe to flourish. And considering that the Clippers plan on keeping Chauncey Billups, the logjam in the backcourt should be limited. The addition of Odom gives the Clippers more flexibility up front, which is always wonderful to have. Too bad that Vinny Del Negro is too stupid use Odom to his advantage in the first place.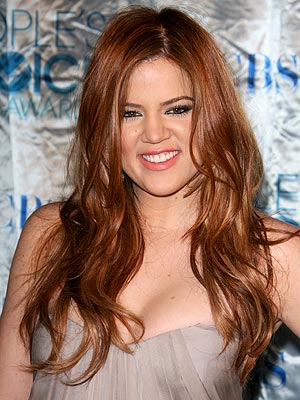 Lamar your girlfriend WOOF!

[5]

[5]Yes, I know I used this joke in my Anti-Pistons Mailbag, but it never gets old. Expect me to use this one every time I talk about Lamar Odom.

Utah Jazz

Congratulations to Utah for clogging up the front line even more by trading Devin Harris for Marvin Williams! It's not like young guys like Gordon Hayward and Derrick Favors need minutes. I guess that getting Josh Smith's backup was too good to pass up.

Seriously, Utah couldn't have gotten more for Harris? Especially considering their depth in the front court, I feel that they could have waited until the trade deadline, packaged Harris's expiring contract with one of their many bigs, and found much better/more convenient help. It's not like Mo Williams is noticeable upgrade to Harris, the Jazz will be three games better by February at best.

I feel that Utah's problem is that they cannot decide whether they want to win now, or build for the future. I know that there's the school of thought that guys like Favors and Enes Kanter can come off the bench, learn from Al Jefferson and Paul Milsap, and when Jefferson and Milsap get old or leave that Favors and Kanter will takeover, and it's always good to have depth and backup plans, so it's best keep them on board. However, this rarely works out. I saw the Pistons attempt this twice with Darko Milicic and Amir Johnson. The Portland Trailblazers tried it with Jermaine O'Neal in the late 90's when he came off the bench for Rasheed Wallace and Brian Grant, and even though JO ended up panning out, it wasn't until he was shipped to Indiana, where he got the minutes that he needed to flourish.

The Jazz need to either rebuild around Favors, Hayward, and Kanter, or cash in on one of them while their stock is still high, and try to get significant backcourt help to compete now. I like that they're at least trying to bolster their backcourt, but I don't think that Mo Williams is the answer. Why not trade Kanter to the Rockets for Kyle Lowry? Or send Derrick Favors to Philadelphia for Evan Turner? At least call the Sixers and see what they'll send back. A player's stock will only decline the older they get (unless they show improvement and play more minutes, which is not likely to happen to Favors and Kanter with Jefferson and Milsap still on the team). Not to mention the fact that Sacramento and Minnesota have a lot of talent, and could be serious threats to knock the Jazz out of the playoffs within the next few seasons. Furthermore, it's not fair to the player, who could have more success if they were on a team that needed their talents.

Detroit Pistons

Of course, I couldn't end this bitch without talking about my beloved Pistons!

It looks like Joe Dumars is finally calling it quits on his big 2009 signings. He managed to get Corey Maggette's rotting corpse in exchange for Ben Gordon and a future first round draft pick. I actually love this trade - It ends the debate on who Dumars should use the amnesty clause on (Charlie Villanueva, you know, the OTHER former UConn Husky that Dumars signed in the summer of 2009), which means that as long as Dumars doesn't repeat his mistake this summer of handing out bad contracts[6], the Pistons will be able to clear around $25 million off their payroll by the end of the 2013 season. Not that I'm counting on the Pistons to lure big time free agents with that extra cash, it's always good to have flexibility to make moves when needed.

[6]I know, you wanted me to say his mistake of signing ANOTHER UConn Husky after drafting Andre Drummond. But I actually like the pick. Sorry to disappoint.

What I don't like is reading these rumors that the Pistons are "talking" to Michael Beasely. Because that's exactly what the Pistons need: A player who cannot figure out whether he's a small forward or power forward. Unless the Pistons are signing a big man that can rebound and protect the paint (I'm hoping for Marcus Camby), then I think that Dumars needs to but out of the free agent market this summer. This team has a lot of young players that need experience, so I say let them play!

Share on Facebook

E-mail
Home