A Tribute to one of the Greatest Actors of all time



I want to cover the story behind one of the most beloved, yet forgotten actors of our time. He was one of the few actors featured in multiple blockbuster films that are now deemed as "classic", and starred in an action packed television series. If you do not know who I am talking about, pull your head out of your ass. It is none other than Rick McDaly.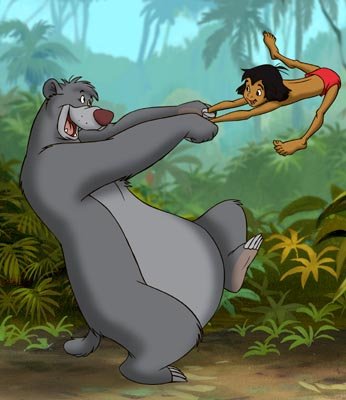 McDaly got his big break in the 1967 film "The Jungle Book"



McDaly is best known for his work on Disney's "The Jungle Book", where he played the comical, yet sexually confused bear Baloo. What people do not know is that McDaly suffered for several years prior to his big break on "The Jungle Book", and really had to work his way to the top.

His career began after his father, Demarcus McDaly, passed away from lung cancer. His mother was really poor and was retarded financially (typical female bears), so McDaly had to dropout of high school at 15 to work in a General Motors factory. He was able to get the job because child labor laws did not affect bears, and he was able to get the job over most of the applicants who happened to be black bears, during a time when affirmative action did not yet come into play. His mother tried prostitution to bring in some extra cash, but the demand for bestiality at the time was quite low.

After getting laid off from GM, because the union did not protect animals, McDaly moved from his home in Wyoming to California to work minimum wage for Walt Disney. He worked as a dishwasher during the day so he would not scare any customers at Disneyland. At night, he auditioned for various movies and plays. The only respectable jobs he got were playing as mascots for various knockoff cereal brands.

His big break came in 1967, when Disney was looking for an actor to play Baloo in "The Jungle Book". McDaly lucked out, because he was actually fourth in line to play the role. Disney really had their eyes set on Michael Ford, who played Yogi Bear, but there were rumors that he had molested Booboo and Dennis the Menace. Disney did not want to risk a pedophile playing next to a young Mowgli. The second choice was the Sugar Crisp mascot, but he was still blacklisted from the House of Un-American activities. The third choice was actually Dwight Howard, but he was not alive yet. So McDaly got the part, the movie was a huge success, and America fell in love with him.

Rick McDaly went on a college tour for a few years, preaching politics, singing that "Bare Necessities" song, and doing stand-up comedy. McDaly fit in so well with the college crowed; he loved smoking drugs, doing bitches, and was even a strong advocate for Eugene McCarthy during the 1968 Presidential Election.

It would not be long before McDaly would land his next big role. In 1972, Disney called him back to play a supporting role in their next big hit "Robin Hood". This time, he would have to die his fur brown for the part of Little John. McDaly's hair was colored so Disney could have both costumed mascots of Baloo and Little John walking around in their theme parks without anybody getting confused. Once again, the movie was a huge hit, and Rick McDaly was becoming a superstar.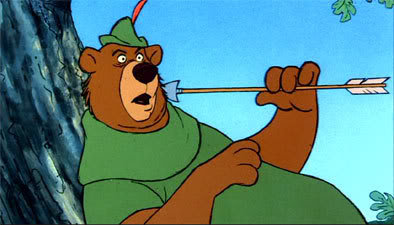 McDaly as Little John in "Robin Hood"



"He was always the life of the party", according to Mitchell Allen, the actor who played the snake in both "The Jungle Book" and "Robin Hood". "Not only was he hands down the most talented actor on the set, but he was always making the movies fun. Always cracking jokes, always smacking feminist chickens on the ass. One time got black-out drunk on the set of Robin Hood and touched the Sheriff of Naughtingham's thigh, which was awkward for him, but funny to the rest of us."

McDaly developed a close friendship with Tim Mathews, the actor who played King Louie in "The Jungle Book". "Rick was always a riot. Whether it be on stage, working on the set, or just going out for some beers. He was like the entertaining version of John Goodman," says Mathews, "It's really unfortunate that he had to go down the road he did following Robin Hood. I tried to slow him down, but I knew he could not be stopped."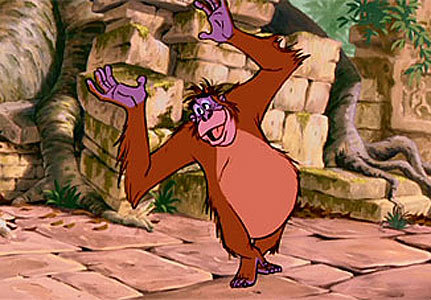 Tim Mathews was one of McDaly's closest friends in Hollywood



The success really got to McDaly. This was mainly because he was making money hand-over-fist, was becoming a household name, and was getting more attention than a whale at Seaworld. On top of that, he never got to truly live his childhood. Being deprived of sex and drugs during his adolescence due to work caused him to abuse both during the peak of his career.

Following the success of "Robin Hood" in the mid 1970's, McDaly was out of control. He was drinking heavily, using crack cocaine to cope with his depression, and even began sleeping with Asian women exclusively. Mathews, amongst several others of McDaly's friends at Disney, refused to stand by while the beloved Rick McDaly not only destroyed his career, but also his life.

"We knew that we had to act fast," said Janet House (the actress who played Maid Marian) in the November 1975 edition of "Time" magazine. "After his fourth DUI, most of us at Disney decided it was time to step it."

And step in they did. Disney made a false promise to McDaly that he had landed the lead role in the first feature of a series of pornographic movies. Disney told him McDaly the movie would feature him working as a plumber, who would have a threesome with Cinderella and Alice from "Alice in Wonderland". When he arrived to shoot the movie, most of the cast from his two previous movies provoked an intervention.

"Those guys were the greatest" said McDaly in an 20/20 interview from 1993. "I hated them at first because they were acting like a bunch of asshole parents of emo kids. In retrospect, I'm glad they did it. It was the bare necessity that Rick McDaly needed."

McDaly went through rehab at the famous Midnight Star Clinic in Massachusetts. This is the same clinic that Shaggy, Roger Rabbit, and Michealangelo from "Teenage Mutant Ninja Turtles" all went through to get clean. It was a tough period for McDaly, but by 1982, he was clean and ready to jumpstart his career again.

Disney was a little cautious of giving McDaly a big role in anything soon, considering his negative image with the community. They had him work as a dishwasher in order to climb the ladder again, as America would eventually forget about his drug problems. However, in 1990, Disney gave him his second chance.

Disney decided to give most of the unemployed actors from "The Jungle Book" a television series, as somewhat of a nostalgic reunion for older Disney fans. This time, it was geared more toward adults, placing the main characters like Baloo, Shere Kahn, and King Louie in action packed situations that involved planes and guns. Unfortunately, not all of the characters from "The Jungle Book" could make the transition. Jamal Stanton, the actor who played Bagera, was serving a life sentence in prison for his involvement with the Black Panthers during the 1970's. And Mowgli was brutally slaughtered in the Mai Lai Massacre during the Vietnam War. Despite the loss of the two major characters, "Talespin" was a hit on the Disney Channel.

It would not be long before "Talespin" bit the dust. The whole bear-craze on the Disney Channel began to fade as shows like "Talespin" and "Gummy Bears" lost ratings. Disney decided to pull the plug on bear-related shows to make room for duck-related shows, as Disney pushed hard for future hits like "Ducktales", "Darkwing Duck", "Quack Pack", and "The Mighty Ducks".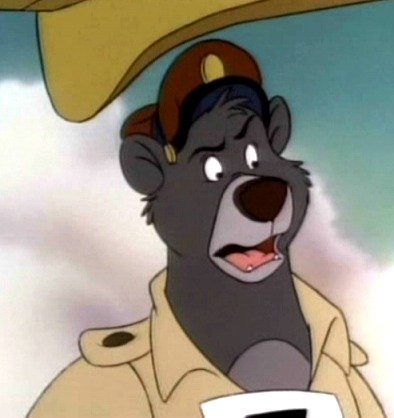 McDaly during the final season of "Tale Spin"



McDaly would fall into his mother's footsteps as being terrible financially, as he spent his millions on luxurious cars, numerous mansions, and Las Vegas Vacations. By 1997, he was bankrupt and had no money.

McDaly appeared at various charity events, like volunteering to build YMCA's and Boys and Girls Clubs of America. He tried a last ditch effort at acting by auditioning to takeover Rusty Burlington's spot at Smokey the Bear, but lost it to a much younger, enthusiastic actor. McDaly was found dead from a heroin overdose in late September of 2001. Nobody noticed due to the endless coverage of the World Trade Center attacks.

Share on Facebook