If you're a frequent visitor to my page, you may be wondering why I haven't written anything new in over a year. Or, if you're a new visitor to my website (Welcome!), you may be wondering the same thing.

The truth is, I have written new material since last December. I have started a new satirical news website called the Carnegie Times. Much of my creative resources have went into writing for Carnegie Times every day.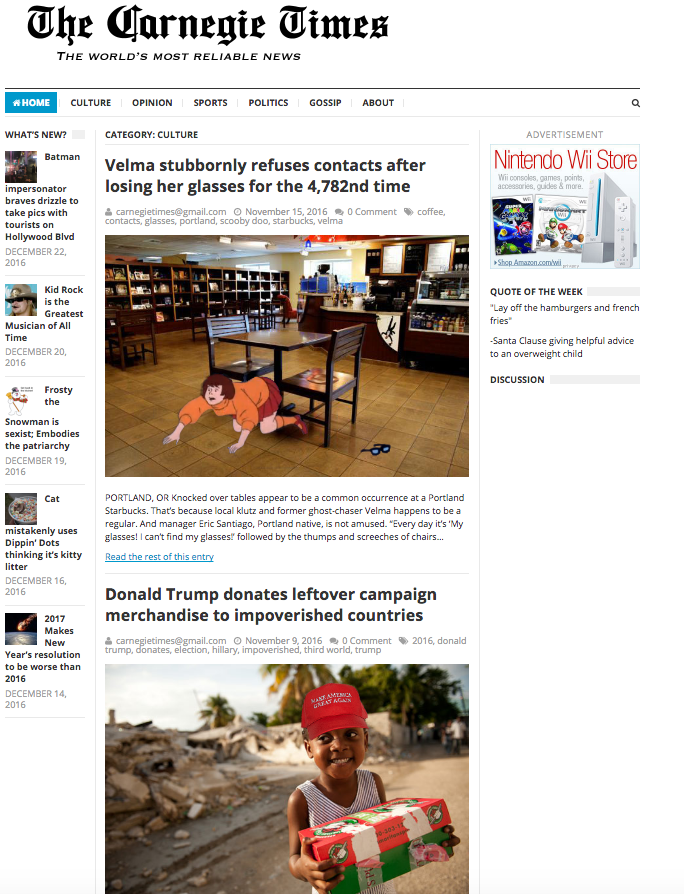 Aside from Carnegie Times, I have been producing a weekly podcast called The Rational Animals Podcast, where we expose myths, lies, frauds, misconceptions, and a whole lot more bullshit. The podcast is sort of like Penn & Teller's: Bullshit in podcast form, and can be found on iTunes, the Podcast App on iOS, and the Podbean App. We cover a variety of topics and issues. Is Islam a religion of peace? Do tariffs and subsides help protect American jobs? Is the commercialization of Christmas a good thing? Do oil pipelines endanger water sources, or in fact give humans more access to clean water? And much more.

You will notice that despite my lack of writing on this website, I do have new YouTube videos embedded on the homepage. I am beginning to substitute blog posts for YouTube videos. I still enjoy writing and will definitely have new blog posts in the future. I've just been exploring other creative options over the last year.

You can also find me on Twitter @KirkWilcox, you can like my Facebook page for updates, subscribe to my YouTube Channel, and/or follow me on Instagram @KirkaMania.

And lastly...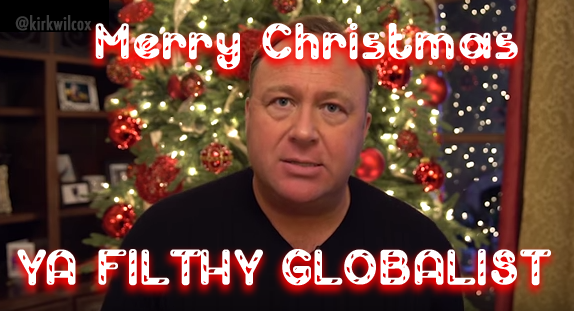 Merry Christmas!