Anti-Pistons Mailbag - April 20th, 2012




Chris (Brighton, Mich.): Brandon Knight's last few games, especially his outing against Cleveland, gives some insight into the type of player he can be at point guard. There are a ton of great point guards in the league right now, but not many I would automatically take over Knight. Who are the top five you would want on your team? Mine are Chris Paul, Derrick Rose, Deron Williams, Russell Westbrook and John Wall (on potential).

John Wall? Top five? Really? Wall is not better than Steve Nash, Rajon Rando, or Tony Parker. Not to mention Ty Lawson, Ricky Rubio, and Steph Curry all play the position much better than Wall.

Davi (Sao Jose dos Campos, Brazil): Shouldn't the Pistons package some players for something big, perhaps Gordon and Villanueva? Monroe and Stuckey are already close to stars. If they can add another player of that level, they would have the trio formula. What about Lamar Odom?

Have you watched Odom's miscarriage of a performance this season? I'm pretty sure that trading for Odom is Mark Cuban's biggest regret since not resigning Steve Nash in 2004. And it's not like Dallas is a terrible place to play in the NBA. Dallas is a fun city, the Mavs have a great owner (Cuban), great veteran players (Dirk, Jason Kidd, Shawn Marion, Jason Terry), great fans, and just in case you forgot, they just won a fucking championship! And Lamar Odom still mailed in games and played like shit all season. Inexcusable. Completely inexcusable. Only a GM with Down's Syndrome would think that acquiring Lamar Odom is a good idea, Davi.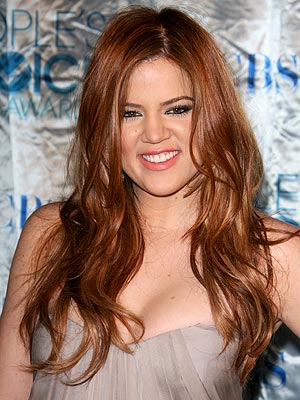 Lamar your girlfriend WOOF!



Lloyd (Clinton Twp., Mich.): I find that if you have players that love to play the game and hate to lose, they can be more productive than players with more talent but less of those qualities. I see a lot of that in Brandon Knight. Is this an intangible scouts look at when considering draft picks?

Nope. Scouts don't look for those intangibles at all.

Tony (Roseville, Mich.): If you were Joe Dumars, wouldn't you draft the next Reggie Miller over the next David West? Why is there no talk of Jeremy Lamb on our radar?

Because Jeremy Lamb cannot guard power forwards and centers at the pro level. Because the Pistons cannot rebound for shit, and Jeremy Lamb averaged less than five rebounds per game in college. Because Jeremy Lamb and the rest of the UConn Huskies played like shit in the NCAA Tournament. Because the Pistons already have two blue chipper guards in Stuckey and Knight.

The last thing the Pistons need is another fucking guard, idiot. Dumars said in an interview at the beginning of the season that he wishes to add a quality big to this team. And this season's draft happens to offer Anthony Davis, Thomas Robinson, Tyler Zeller, Jarred Sullinger, and potential/project picks in Andre Drummond, John Henson, and Arnette Moultrie.

Dawn (Allendale, Mich.): Besides the draft, is getting Chris Kaman still a viable option? He is playing a productive 25-30 minutes a game and is still under 30. The Pistons could have used his 7-foot presence under the basket in many of our losses this year.

I'm going to save this one for later. Stay tuned people!

Share on Facebook

E-mail
Home